HR software refers to the digital solutions created to assist the HR department of every organization. This software can perform tasks that seem tedious in seconds when they require hours to be done manually.
Due to the outbreak of coronavirus, the world has economically shifted back by a few years. There is a crisis in small countries, and companies needed an urgent boost to recover from this economic recession.
HR Software was the perfect boost for several companies to recover from the losses. Here's how HR Software changed the recruitment game after the COVID-19 outbreak:
Digitalization of Data. There were companies in pursuit of digitalizing their databases before COVID. It increased exponentially after the coronavirus pandemic. After all, HR software provides many benefits along with a given ease of usage. HR employees can now finish a task in seconds for which they used to ask for a few days when done online. HR software has definitely improved the time distribution for jobs and increased the efficiency of HR employees. They can now focus on the tasks that are more important than entering records in an excel sheet. This will result in higher outputs in the long run.
Video Conferencing: 

The award for the most adopted software of the year goes to, you guessed it right! It's a video conferencing platform! Jokes apart, Video Conferencing platforms were amongst the few things that kept businesses going through these difficult times. Platforms like Zoom and Google Meet quickly gained the spotlight with the features they provided to users. These platforms enabled the HR Managers to conduct virtual interviews online. This served as an alternative to the standard offline method of conducting interviews with employees. People working as recruiters need to maintain a good amount of skill at such video platforms. This is because most employees directly associate their impression of the company with the technologies they get to see.

Online Testing Platforms: 

A standard procedure for any recruitment drive is made up of tests. Every employee must assert that they can work at the organization they are giving an interview for. This was done through an assessment. Generally, these assessments were conducted offline in the pre-COVID era. Now, most of these assessments have found their way through an online platform, which provides options for strict proctoring, timer control, and a desirable question format.

Digital Profiles:

 Recruiters now rely on digital platforms like LinkedIn to gather information about an aspiring employee. They look at the achievements, work experiences, learnt skills and projects developed by the interviewee to date. Based on this information, recruiters perform a simple screening of candidates they are looking for. This significantly reduces the time required since everything is present on the digital profile and always accessible for them. Also, the work inputs by the HR department are maximized. That is because there's no time wasted on interviewing candidates who don't fit the required profile.

Remote Collaboration:

 Due to the pandemic, the employees can't meet up to collaborate at work. Video conferencing might sound like a good alternative. However, things do get problematic when you want to work on the same file. Luckily, there's a solution for this too. Users can now collaborate over the same document, spreadsheet or presentation by using various software available online. The changes made by each user are visible, and multiple users can work on the file simultaneously. This used to be one of the drawbacks earlier, but there are adequate solutions for this.

Performance Tracking:

 The HR employees can also track the performance of the employees of a company online. Microsoft Teams serves as a great example of a platform integrated with all options required to handle an organization. From assignments to reference material, everything can be uploaded to the organization account. The date and time of an employee's submissions can be tracked. Forms of various formats can be generated, and the access of every employee can be controlled. In a nutshell, a system similar to the offline hierarchy can be created.
The pandemic has been harsh on most of us as people. It has been worse for companies who need to retain their former value back. In such a situation, HR Software is quite helpful. With that, the recruiters can find suitable candidates who can bring the company back in good shape. So, now that you are aware of these major trends in the job market. Most of you might be worried and looking for opportunities in your own regions and hometown.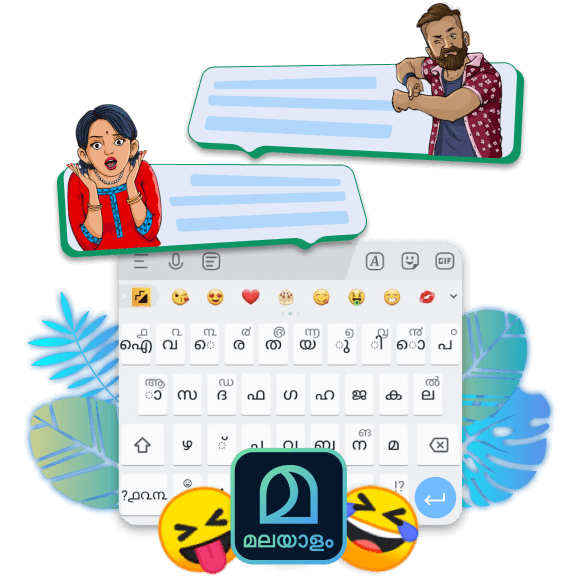 Many of you might not be well versed with the regional language and face difficulties to get a job where the means of communication is Malayali for example. So to solve such a mid-life crisis in your life, Bharat Keyboard has introduced an AI-based Malayalam keyboard. This Malayalam keyboard app is made in India and gives you the best experience of Manglish to Malayalam typing like no other.
Are you wondering what is Manglish keyboard? It is nothing but the Malayalam keyboard which allows you to type in English and get the transliteration of the same message in the Malayali language. Not just that, this keyboard is flexible and allows fast and efficient voice typing as well. 
Sounds interesting right? So what are you waiting for, download the Malayalam keyboard for free across all your android devices?